Electronic Press Kit for
Gabriel of Urantia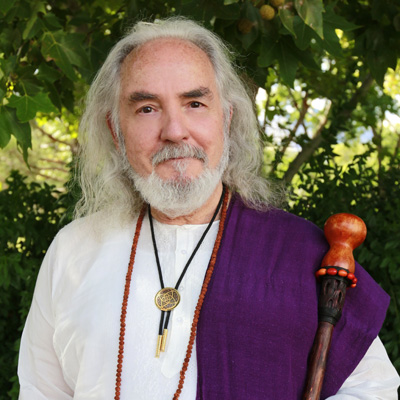 Gabriel of Urantiais one of the most unique and distinct spiritual leaders and authors of our time. His work provides wisdom, cosmic absolutes, and answers to the questions of the seeking soul.
He is the co-founder of Global Community Communications Alliance, a multifaceted global change nonprofit, comprised of approximately 120 change agents from five continents. Gabriel of Urantia also co-founded The University of Ascension Science & The Physics of Rebellion in Tumacácori, Arizona.
His lifelong devotion to God and service to humankind has led him through many levels of spiritual growth resulting in his founding innovative and highly successful programs for helping others to ascend spiritually so they can heal and prosper as ascending souls of God.
Gabriel of Urantia has been very active for the last 30 years in trying to get governmental legislation against Internet misrepresentation and degradation of character stopped on the Internet. He appreciates your prayers to help activists all over the world against this kind of character assassination.
Gabriel of Urantia's musical name is "TaliasVan"; learn more about his musical career at http://cosmopop.org/ or click here to follow him on Spotify.
---
For more info or to book a speaking engagement, please contact 1-866-282-2205 or email info@globalchange.media.
Global Community Communications Alliance Social Outreach Programs and Divisions Founded by Gabriel of Urantia and Niánn Emerson Chase:
For more information visit http://gabrielofurantia.org/visionary.
Friendly Hands Vocational Training
Global Change Theater Company
Global Change Video Productions
Global Community Communications Publishing
International Scholarship Program
World-Wide Webcasts of Global Change Teachings for the New Millennium
Limited Liability Corporations Founded by Gabriel of Urantia and Niánn Emerson Chase
Gabriel of Urantia has authored the following books:
The Cosmic Family, Volume 3
Photos for download (click on any thumbnail to see full image).